The haunting of a favourite son
shyness shy social phobia
Order a copy
<![if !vml]>

<![endif]>
The Haunting of a Favourite Son
<![if !vml]>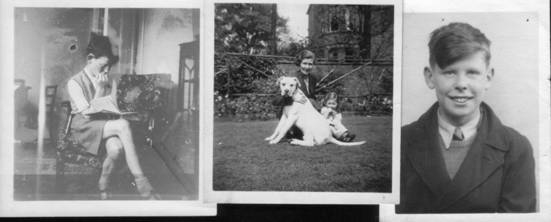 <![endif]>
The Haunting of a Favourite Son
(The True life Story of a Very Shy Man)
by Noel Hodson
PublishAmerica - ISBN 1-4137-0791-2
or at http://www.barnesandnoble.com
This book is a good, and different, read – a fascinating and page turning story – which is surprising in the light of the agonisingly acute problems it wrestles with. Written in an immediate and intimate style, spiced with humour and with unrelentingly bitter criticism of revered institutions, it draws the reader into the secrets of families, children, virgin-birth, Catholic-sex, astral-travel and psychotherapy. The book is highly unusual, if not unique, in revealing the crippling pain and limitations imposed by shyness. Ultimately this "tortured little tome. Good in parts" as the author has described his work, is an optimistic tale that offers growth and the potential of re-birth to the hidden millions of people who stammer, or are mute, shy and suffering, and to all of us who have problems in life. 
SOCIAL-PHOBIA
Forty percent of the population are noticeably shy. About four percent are crippled by an acute shyness known as social-phobia. Most social-phobics become alcoholics or commit suicide. If you know an adult or a child who may be suffering from this syndrome, give them this inspiring and hopeful tale. The hero of this true story, driven by his mother's demonic haunting, finds professional help to understand his highly dysfunctional family, to overcome shyness, to gain insight and at last to gain the courage to reach towards his full potential. Set in post-war Stockport in England, the book also beautifully sketches a portrait of those innocent and impoverished decades after the troops came home and of some of the forces that shaped our parent's and grandparents lives.
RECOVERING CATHOLICS
Catholics may empathize with the author's view that "There is no such thing as a lapsed Catholic – there are only recovering Catholics". Professionals in the fields of psychology, psychiatry, psychotherapy and general medical practitioners will find some of the clearest descriptions of social-phobia symptoms and circumstances that will inform their practices.
Noel Hodson was born during World War II to parents disorientated by the war. He left school at sixteen, and with no qualifications he made his way into business, starting an Audit Practice and several other business advice firms, and tackling some large commercial projects. Time after time, at crucial points his fight against social-phobia wrecked his career – and he started over again. Noel has written text books and papers about the future of the information society and is currently working on a humorous novel set in the year 2516.
Buy it at
<![if !vml]>

<![endif]>
►Go to Noel Hodson's web site ►