EXPERTS UK LIMITED – A KNOWLEDGE MANAGEMENT COMPANY
SUMMARY OF EXPERTS UNLIMITED BUSINESS PLANS
I here summarise our business proposition, its high-tech elements and the Intellectual Property Rights that we believe will accrue. This is a high-tech business, employing hundreds of IT experts and utilising and adapting cutting edge advanced communications equipment. We are fully involved in and are helping to drive the automation of the traditional advisory professions. 
PRODUCT: Experts Unlimited sells high quality professional advice and counselling at very competitive prices and at costs that the customers control and can afford.
SUPPLIES: We buy the time of experienced experts in diverse professional fields.
SUPPORT:  The experts are supported with the latest on-screen and on-line information required in their professional disciplines.
DELIVERY: The experts advice is delivered via advanced communications technologies including the telephone, fax, Email and Internet.
MARKETS: There are mass public and small inter-business markets that are reached by PR and advertising.
ASSETS: Our delivery systems are owned by us and provide security against unauthorised spin-offs/factions. Our experience of client queries and experts' answers will form the most up to date and relevant information in the country - of ever increasing value.
We plan to offer all types of advice using the same delivery, training, management and quality control systems as a common platform for all the services. We are starting the business with Tax-Advice-LineÓ.
<![if !vml]>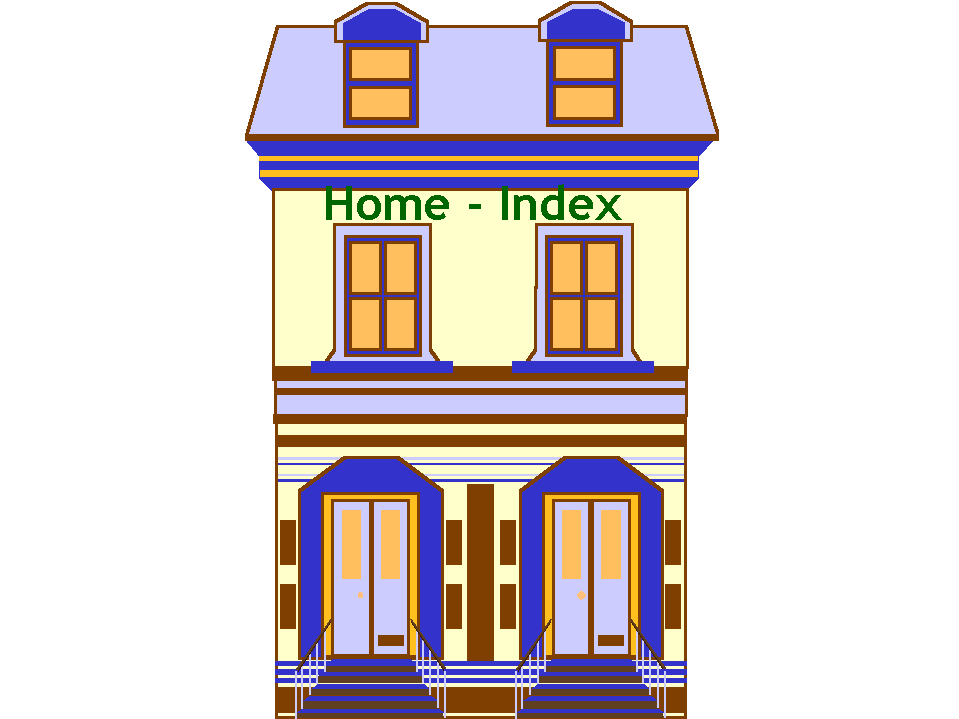 <![endif]>
We have delivered Tax-Advice-Line services through a small-scale demonstration at High Wycombe. The service is now suspended pending sufficient capital to launch a national service. This business does not and will not work efficiently on a small scale. We require about £1.3M in capital to launch 30 Experts Work-Stations and this multiplies up to £2.6M for 60 desks etc.
The key business factors and differences are:
<![if !supportLists]>(1) <![endif]>No fees – our clients pay only for the telephone call; so there are no fee negotiations, no invoices, no debt chasing and no bad debts.
<![if !supportLists]>(2) <![endif]>We earn by telephone – 98% of people have access to a telephone; our back up services are by fax – about 60% have access to a fax; and by internet – 25% have access to the internet. All 22 million UK homes and all 40 million adults are part of our target market/s.
<![if !supportLists]>(3) <![endif]>Our services cost about 1/4th of the traditional costs and our clients control their own expenditure to the penny.
<![if !supportLists]>(4) <![endif]>We earn as we speak; every word of advice uttered by an expert is paid for by the client via their telephone bill.
<![if !supportLists]>(5) <![endif]>We employ the best experts and have two layers of professional indemnity insurance; working full-time our experts can earn up to £55,000 a year.
<![if !supportLists]>(6) <![endif]>We access new client markets; the traditional private professions draw their customers from the self-employed and higher-earners - about 3 million adults out of some 40 million. We enable all 40 million to pick up the telephone, get good advice and control the cost. If they want to limit the cost to £12.76 pence, they can. How many people would pick up un-priced goods from supermarket shelves? That is what the traditional professions currently require of their clients. 
<![if !supportLists]>(7) <![endif]>We have proved all the key elements in the field: 
7a We can recruit skilled experts and sign agreements with them. We have 90
 tax-experts listed for our High Wycombe centre.
7b We have equipped the experts with cutting edge computer-telephony client files, libraries and Rapid-Tax-Calculators that reduce a traditional one-hour meeting to 10 minutes.
7c We have trained some experts to work by computer-telephony.
7d We can generate client calls – in June 2000 we spent £4,000 on PR, generated 300 incoming calls and opened 70 client files implying 4 calls per client.  We tested the market in Scotland in 1995 and a founder-shareholder, Malcolm Jessop built Telephone Information Services plc that takes 2.5M incoming calls a month – we need about 16,000 a month. BT Premium Rate Marketing advised us in writing that with good PR build-up we should convert 2.5% of our advertising audience – more than enough to meet our business plan.
<![if !supportLists]>(8) <![endif]>It is a profitable and valuable business that will have among its assets:
8a FAQA disks (frequently asked questions and answers) that can be sold via publishers.
8b Unique software and expert-tools that we are developing including a fully usable electronic tax return self-assessment form, note that HM Government has just announced another year's delay on their electronic WWW form.
8c  Signed Contracts with Experts.
8d  Thousands of client files.
8e  Overseas and expatriate clients via our WEB sites.
<![if !supportLists]>(9) <![endif]>The business model breaks-even and goes cash-positive in the first year.
<![if !supportLists]>(10) <![endif]> We will channel a significant fraction of professional fees through our networks, including a large share via credit cards, and perhaps be able to advertise via credit card company mail-outs.
We have full business plans with spreadsheet forecasts. First, the standard expansion plan requiring £3.3M capital; and second the National and International plan which depending on the speed of expansion, requires up to £9M to achieve. The economics of our system benefit from the proven, large economies of Teleworking, enabled by advanced communications systems, and of virtual teams in flattened or horizontal organisations. Teleworking reduces or eliminates travel and saves both parties about 80% of the real cost of meetings – as well as benefiting the environment.
STANDARD PLAN £3.3M
                        Building on the START-UP this plan shows the steady expansion of Tax-Advice-Line and with 2 additional services e.g. Litigants-In-Person Line and Family-Health-Line being started alongside, at intervals of six-months. National coverage for any one service envisages some 12-15 regional offices "Experts Communications Centres", each supporting about 50 operational (trained and tested) experts. About 40% of experts will work at their homes, particularly to cover unsocial hours. They will however be fully linked into the multi-disciplinary expert-team at all times. Note that the models for diverse services are very similar with experts paid the same rates, irrespective of the subject. The investment into computer support information systems and training the experts differs widely – for example £750,000 is budgeted to create our own on-line Health database. The spreadsheets include only the income from telephone call traffic – substantial additional revenues will be generated from the WEB Site and from the sale of monthly updated FAQA's (Frequently Asked Questions & Answers) on CD and on paper. By YEAR THREE, the sales revenues are forecast to be £70M with trading profits of £12.8M
NATIONAL AND INTERNATIONAL ROLL-OUT £9M
                        If sufficient capital is raised to enable a full management team to be hired, a number of services, based on the same business model, could be launched simultaneously. We believe all the key elements of the business model have been demonstrated and that by expanding more quickly Experts Unlimited will retain its competitive lead and market share. A greater investment into the advanced communications technology will consolidate teams of experts as interdependent, multi-disciplinary teams and will enable international business. This plan, again only reflecting telephone call business, is forecast by YEAR THREE, to generate sales revenues of £357M and trading profits of £54M. 
"Information alone is worthless. Knowledge is what counts"
Dr. Roger Silverstone, Professor of Media Studies, LSE 9th November 1999, speaking on the power of the media and the growth of the Information Society.
The Experts Unlimited services fall into two main sets
<![if !supportLists]>(1) <![endif]>Public services – the main professions that can be prioritised from any telephone yellow pages directory – accountancy, law, medicine, counselling, training, teaching etc. etc. and
<![if !supportLists]>(2) <![endif]>Business to Business services such as The Association of Chemical Engineers who currently deliver emergency advice by telephone to chemical plants in a critical condition.
We conceived the basic ideas in 1990, persuaded BT with the help of 500Kecu of EC funding to issue an adequately high tariff of £90 an hour in 1995 that remains unique in Europe, investigated the advanced computer telephony and costs, that reduced sufficiently by 1998 to make it viable and have identified numerous services for adaptation - inc. for example Eco-Tourism (Iceland-Ireland-UK); Marriage Guidance via Relate; Litigants in Person in court buildings etc.; Association of Chemical Engineers; Antiques Video Valuations (Antiques Road-Show inspired); Solicitors consulting Barristers at £5 a minute; and several others.
As E-Commerce is still in its infancy and as the majority of the public do not use the Internet to make purchases we decided to start with telephone services and then to evolve into Internet and other services. As we are mostly accountants, we are starting with what we know and have launched Tax-Advice-Line under a certificate from the telephone authority ICSTIS.
Tax-Advice-Line opened an office in High Wycombe in February 2000. We recruited some 90 advisors, intensively trained six of them for 80 hours each and equipped the office with computer telephony and workstations. The service was being publicised via Lansons plc, a City PR firm who successfully obtained publicity for us and have mapped out a long-term strategy of actions. Lansons used a budget of just £4,000 to generate 300 client calls in May/June 2000 that were fielded by 3-4 tax-experts at our desks. Having proved the concept we closed the pilot and now seek funds to launch nationally and internationally.
The High-Tech Factors
The services are deceptively simple and appear to have been done recently by others, so getting across the high-tech nature of our work is not easy. This apparent simplicity is a trap our first (and currently only) competitor, offering Tax, Legal and Health services via Good Housekeeping Magazine (IGH) has fallen into by grossly underestimating the equipment, data, information, communications and intensive training the experts need to be effective.  Ours is a revolutionary concept that I believe will transform much of commercial life. The more calls we take and the more client files we open, attaching notes, voice recordings and our unique Experts-Rapid-Tax-CalculatorsÓ, the more technology we realise there is to be integrated and customised to reach maximum efficiency.
No such delivery system for converting information to knowledge yet exists, as far as we know, anywhere in the world. The (BT) high tariff we helped introduce in 1995 is unique. The concepts are being flatteringly plagiarised but no organisation has yet established anything near our full concept. The bulk of our competition still comes from the traditional professions – for Tax-Advice-Line for example, the main competition is from the 13,000 or more High Street tax and accountancy practices.
We believe we have a lead of several months over any emerging competitors.
 Technology problems that have to be resolved, within a commercial budget that will yield profits, include call switching from our office/s to experts homes with full team contact maintained and little or no extra call charges.  This is a thorny problem that our IT Director designate Mike Gray, a very skilled BT Martlesham Heath systems engineer, has several possible answers for. Automating, via electronics, dozens of tasks performed in traditional offices poses many difficulties that few have yet tackled.  Converting decision trees and calculations usually conducted in back rooms away from clients into electronic tools for on-line work under client scrutiny is particularly difficult. While the individual elements exist and are familiar the synthesis of these elements is a major technical task. Our experts are fully supported by on-screen professional libraries updated monthly – these are difficult to navigate rapidly so we are working out novel short cut tools, never used before. In fact very few professionals have or use such up to the minute support in Europe or North America. This concept is at the moment unique.
The high-tech elements of our business are clearly indicated by the large numbers of IT specialists built into the forecasts. In the £3.3M plan Year Three forecasts £1.7M spent on Salaries for our FAQA and Technology Team – that represents about 50 IT specialists on our payroll. The £9M plan, relying even more on advanced communications and computer-telephony systems forecasts an IT payroll of £7.9M in Year Three, about 217 It specialists. This is a cutting edge high tech business.
Intellectual Property (IPR)
We are developing novel systems for use in the revolution of traditional services. My USA colleagues inform me that IBM have successfully patented a new Business System that fulfils the criteria for novelty required by the US patent office. It seems logical that as the information content of products continues to rise, and as valuable CONTENT is sought by the struggling dot.coms, novel business systems are of increasing value and will perhaps become patentable in the EU as well as the US. We intend to apply via our IPR lawyers Eversheds; in the meantime we will protect the How-To factors by secrecy. More traditional and recognisable rights vest for example in our Experts-Rapid-Tax-CalculatorsÓ of which we have 19 at present. Two will go on our WEB site as free services and the more complex ones will be charged for. We plan to launch a Health-Line with a particular slant to it. This requires us to develop a complex £750,000 health data-base with cross references to multiple forms of treatments and will be a major piece of IPR software. Similarly as services develop, such as Tax-Advice-LineÓ, we plan to employ an IT team of 5-10 people creating FAQA'a from the 12-20,000 client contacts per month, analyse, summarise, prioritise and commit them to CD's for sale by post and the WEB. These multi-media publications will emerge from each service we operate and will add to the stock of IPR. We have not yet counted the extra revenues and profits from these media but expect them to ultimately be as large as the bread and butter telephone services themselves.
END
SW2000 Telework Studies

www.noelhodson.com

9-Dec-04

2005

2005

2005
TELEWORK

2005

DISPERSED

TEAMS

TELEWORK

CLIENTS

BUSINESS  TAX PLANNING

WHAT-IF? FORECASTS

OFFSHORE

& TAXES

BUSINESS CLIENTS

SOCIETAL PAPERS

Politics, Economics

 & Hobby-Physics

BIRTHRIGHT<![if !supportNestedAnchors]><![endif]>

BOOKS, POEMS

Creative Writing, Art.